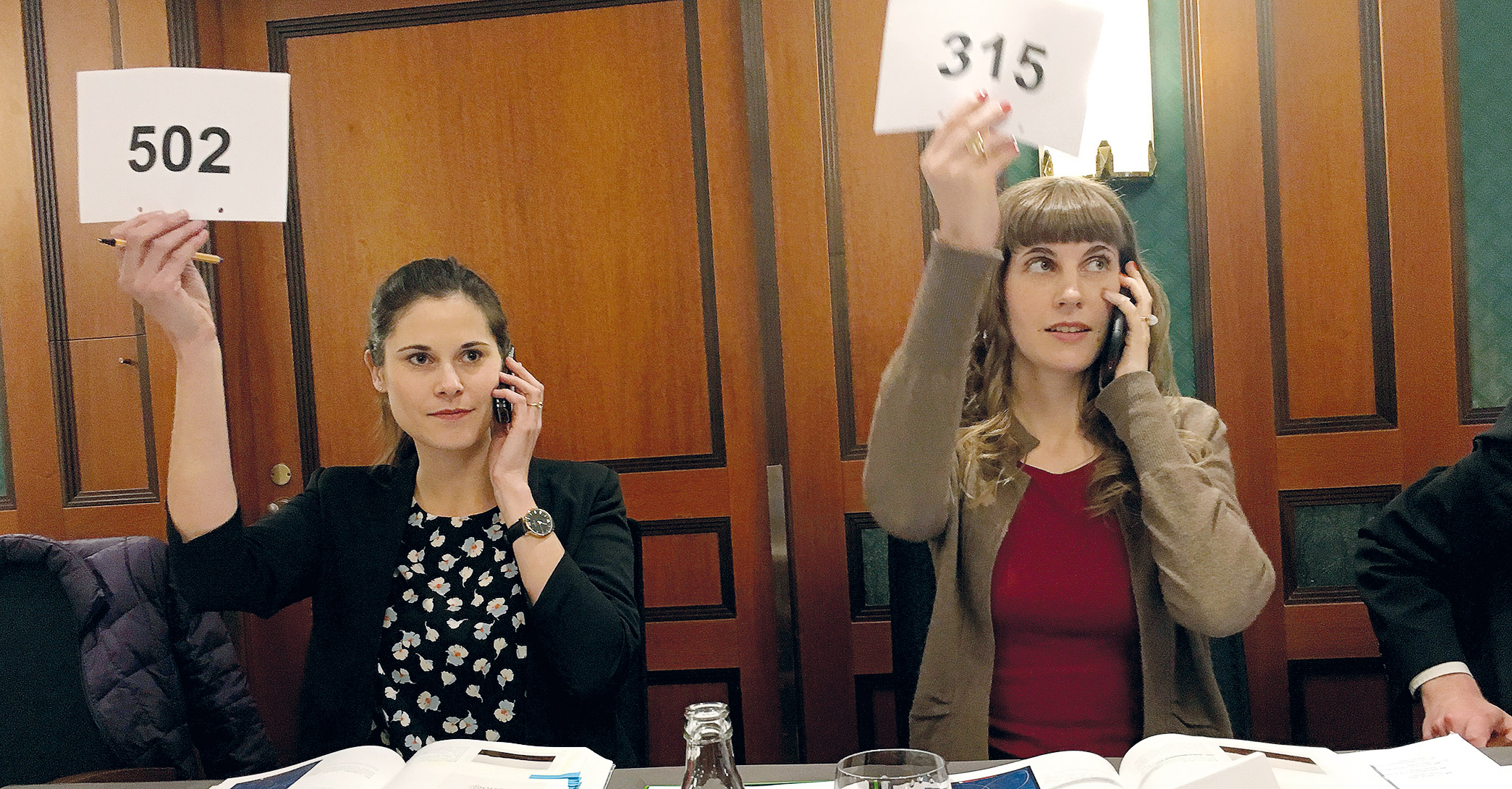 Buying
This is how easyly you can bid during our Auction.
There are different options for bidding during our auctions: in person or through an authorised representative, by phone or by written bid.
We kindly ask all bidders to send us a copy of their identity card and additionally, if you are bidding in the name of a company, the commercial register extract before the auction. In case you are bidding with us for the first time, please also provide us with references from other German auction houses you have done business with or send us a bank statement confirming that your account is covered with a certain amount.